Patrick Levesque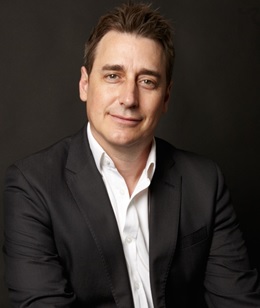 Patrick Levesque joined the VLRC team in 2021 as an experienced change leader in the ever-evolving health care landscapes. With a solid background in rehabilitation community health care services, organizational practices, and quality improvement initiatives, his focus is on client-centred care to ensure every person in need has the opportunity to live a healthy, productive life of their choice and a better future.
Patrick is an accomplished leader working with people impacted by hearing and vision loss, mental health, and physical and developmental disabilities in the provinces of Quebec and Ontario, and has served on numerous ministry committees and strategic system restructuring tables.
As an executive leader, he worked in a Mega University Health Network in Montreal and facilitated the merger of a new enhanced rehabilitation centre. He led multiple community outpatient programs for all ages, including a unique deafblind program with low vision services, and a specialized cochlear implant clinic, serving the greater province of Quebec, far regions and francophones in Canada.
After moving to Toronto, Patrick continued to drive organizational growth, strategic transformation, and system change. He has helped shape mental health services for vulnerable people with proactive advocacy, system redesign, and quality improvement actions. Under his leadership, organizations have improved client satisfaction and outcomes, reduced wait times, and managed important cost savings while implementing complex system transformation.
Patrick is a strong believer in two-way communication and enjoys working with people from diverse backgrounds and different schools of thought. He holds two master's degrees, one in health care organizational and one in social work. He is fluent in English, French, and knows American Sign Language.