Professionals, Employers and Educators
Do you know someone who needs us?
If you're a professional who knows someone who's experiencing significant challenges because of their vision loss, we can help – whether it's your student, employee, client or someone else you've come across through your work. We count on people like you to refer on behalf of individuals who may not be able to ask for our help by themselves.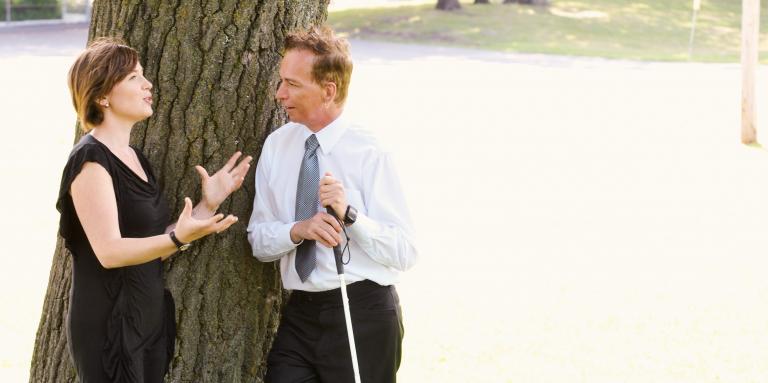 FAQs for professionals, employers and educators
Learn more about the referral process, what we do, and how we can help individuals achieve their rehabilitation